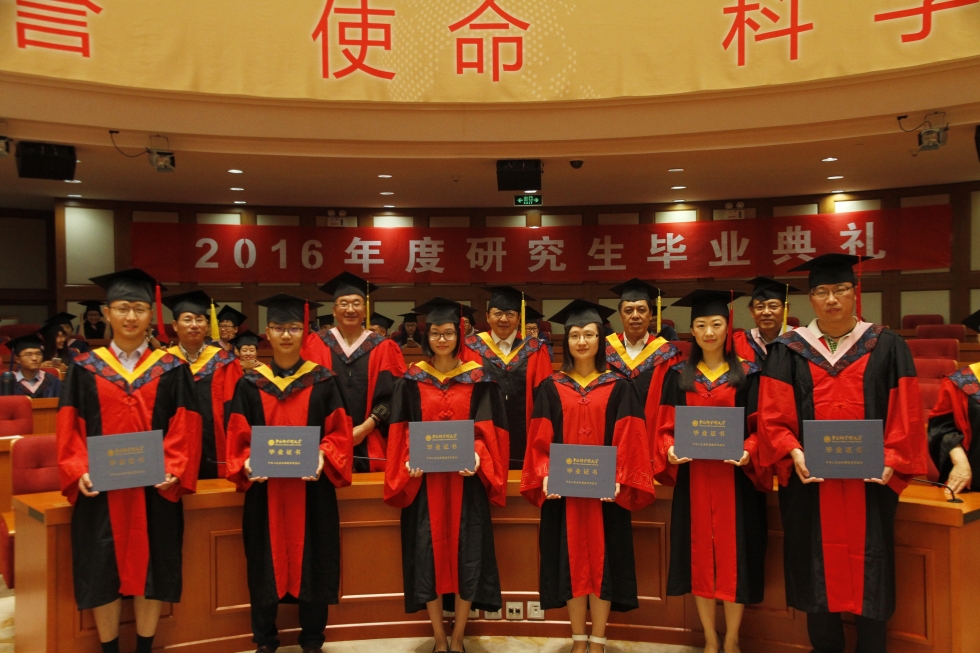 On July 2, 2016 the commencement ceremony of the graduate Class 2016 of both the School of Public and Management (SPPM) and the Institutes of Science and Development of CAS was held in the academic auditorium in the Chinese Academy of Sciences(CAS). The ceremony was presided by professor Chen Jianming and professors including Pan Jiapeng, Mu Rongping, Liu Qing, Ye Zhonghua, Huo Guoqing, Chen Jianming etc. attended this great event.
Prof. Chen Jianming
Professor Pan Jiaofeng put in his opening remarks that all the Class 2016 graduate should stay a harmony relationship among others and make a contribution to the society and he also hoped that they are always welcomed to go back to the campus no matter what they would be and where they are.
Prof. Pan Jiaofeng
Then professor Mu Rongping introduced the background of founding of the SPPM and some representatives in the subject of technology policy and management science in CAS. And he also sent some words to the Class 2016 on behalf the dean Xin Fang. That is, (1)stay physically healthy and pursue excellency;(2) stay a harmony relationship among others and make a contribution to the society;(3)see SPPM as your home and seek for mutual development.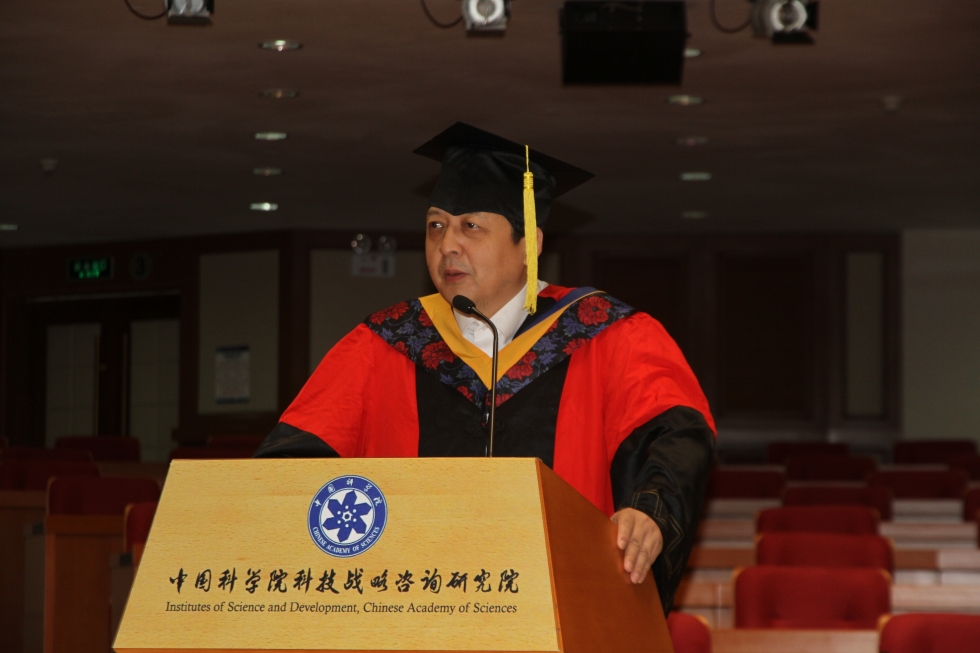 Prof. Mu Rongping
Professor Niu Wenyuan, and academician, delivered a speech on behalf of all the mentors. And Sun Yuting, on behalf of the masters, and Jie Wu, on behalf of the doctors, delivered their speeches respectively on "Hope Memory and Gratitude" and "Harvest Efforts and Gratitude". Meanwhile, Li Na, a student, sent her best wishes for all the Class 2016.And finally, mentors set the tassels for the graduate students, awarded diplomas and took photos.
The first commencement ceremony of the SPPM achieved a happy ending.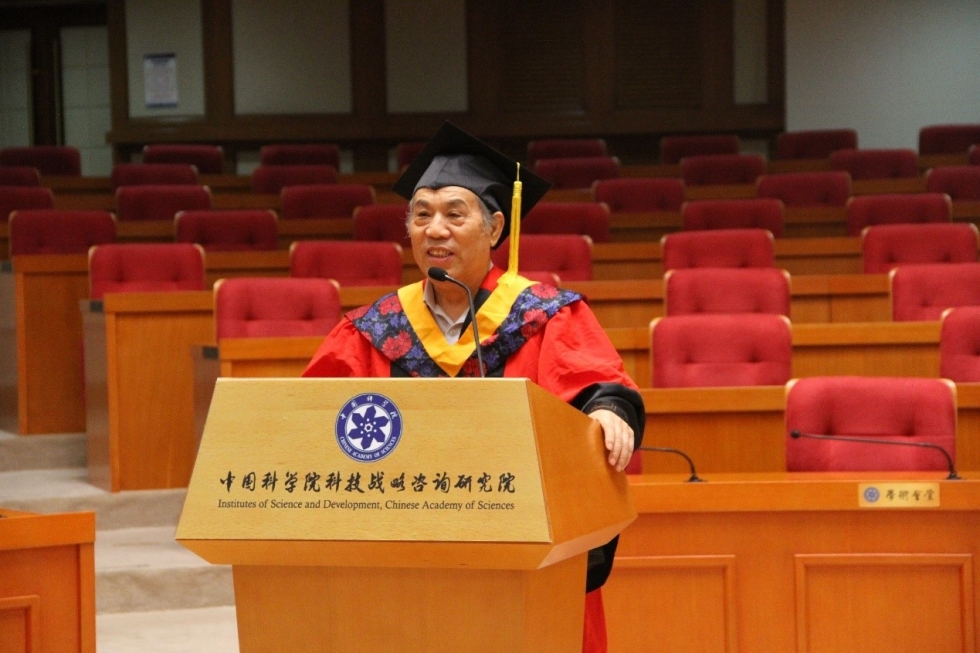 Prof. Niu Wenyuan