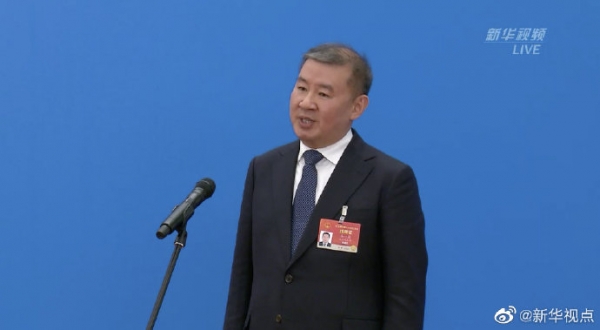 Efforts to amend and upgrade laws on intellectual property rights in recent years have provided stronger legal support for IP owners and encouraged innovation of enterprises, Ma Yide, a deputy to the National People's Congress, China's top legislature, said on Monday.
Due to the years of intensified legislative work, "the legal system of IPR protection has been established in our country," Ma, also a professor from School of Public Policy and Management at the University of Chinese Academy of Sciences, told the media before attending the second plenary meeting of the fourth session of the 13th NPC.
According to him, the NPC Standing Committee has revised laws on patents, copyright, trademark and anti-unfair competition in the past few years, showing the country's determination to protect IPR by rule of law.
"As an NPC deputy, I'm proud that I witnessed the IPR-related legislation, and it was also my honor to participate in some legislative activities, such as those on patents and copyright," he said.
He spoke highly of the legislative process, "as when the laws were amended, the top legislature held seminars with experts and solicited opinions from enterprises, especially those from overseas, expressing its open and democratic attitude in legislation".
"Amending these laws was not only to tell the world our protection on IPR has been improved, but also helped countries, especially developing ones, gain legal experience in IPR protection," he added.
Author: CAO Yin [China Daily]
Photo: Xinhuashidian
Source: China Daily